Also known as:
Stonehenge Inner Circle Tours
Stonehenge Special Access Tours
Beyond the fences and touch the Stones Tour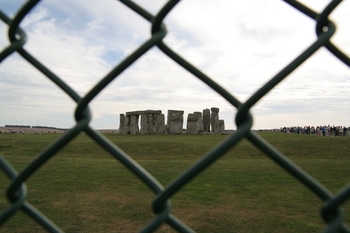 For those of you who have not visited this sacred site, we should mention that the complex is roped off. Visitors observe the stones from a distance and are not permitted within the temple complex..........special access tours allow you to be amongst the stones and to actually touch them. "A Unique Experience!"



Stonehenge Tours from London: Visit 'Stonehenge Guided Tours'

Stonehenge Tours from Salisbury: Visit 'The Stonehenge Travel Co'


Private Viewing of Stonehenge including Bath and Lacock

Book an exclusive private viewing of Stonehenge. Stepping inside the "inner circle of stones" is a once-in-a-lifetime opportunity. Tickets are limited and each group consists of 26 (morning) or 40 (afternoon) with your own guide. With a choice of sunrise or sunset viewings, and private access to the inner circle of stones, your visit to Stonehenge is sure to be a memory you'll cherish. As an added bonus,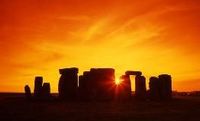 you'll avoid the huge crowds.


Highlights
Hotel pickup included
Informative, friendly and professional guide
Choice of morning or afternoon departure
Private guide for a more personalized experience
All entrance fees included
Private Viewing of Stonehenge
Most visitors to Stonehenge are not allowed direct access to the stones. On this special day trip from London, you'll be invited to enter the stone circle itself, and stand beside the mysterious rocks towering above you. Your guide will unlock the secrets of this ancient UNESCO World Heritage Listed monument. Enjoy the peace, away from the crowds, as you experience Stonehenge at its atmospheric best at sunrise or sunset. Availability is strictly limited so book early, as private viewings regularly sell out and operate on selected days in 2009 only.

Lacock
Lacock is one of England's most picturesque villages, dating back to the Saxon era. The village has provided the setting for many movies and television dramas, including Jane Austen's Pride and Prejudice and Harry Potter and the Philosopher's Stone. Take a walk before enjoying an early evening meal (or breakfast for sunrise departures) in the George, a vintage English pub built in 1361. Note, meals are at your own expense.

Bath
Bath is beautiful Georgian city, and also on the UNESCO World Heritage List. Its most celebrated resident is Jane Austin, and Bath was her birthplace and inspiration for several novels. You'll have time to visit Bath Abbey and the magnificent Roman Baths, or simply shop and explore. You also have the option of taking a walking tour to see where Charles Dickens lived and worked as a young man, and to sample fresh cheeses from the local dairy

Occasionally, due to unforeseen weather conditions during the winter months, access to the inner circle of stones can be prohibited for health and safety reasons. On all tours we still include a private guided tour of Stonehenge that walks beyond the outer walkway normally roped off to the public, beyond the original woodhenge, and right up to within a metre of the stones. Book through 'Stonehenge Guided Tours' - click here



Stonehenge Coach Tours departing from London
Guided sightseeing tours operate daily tours to the ancient stone circle of Stonehenge and the beautiful Georgian City of Bath, with options to include a visit to Windsor Castle, Avebury Stone Circle and even Glastonbury. Click here for list of tours
Private Stonehenge bespoke guided tours departing from London


Our personalised service gives you the ultimate freedom and flexibility without the worry of driving so you can all relax and enjoy the day. Our tour planning department are always pleased to help you plan your itinerary to give you the best possible experience.

Click here for details
Private Stonehenge bespoke guided tours departing from Salisbury


Our personalised service gives you the ultimate freedom and flexibility without the worry of driving so you can all relax and enjoy the day. Our tour planning department are always pleased to help you plan your itinerary to give you the best possible experience.

Click here for details
Private Stonehenge bespoke guided tours departing from Bath City


Our personalised service gives you the ultimate freedom and flexibility without the worry of driving so you can all relax and enjoy the day. Our tour planning department are always pleased to help you plan your itinerary to give you the best possible experience.

Click here for details
Stonehenge Inner Circle Tours
Go beyond the fences, after the site is closed to the public. Stonehenge 'special access' tours allow you to expeience the 'real' Stonehenge at sunset or sunrise. These special tours depart from central London or can be organised by means of a 'private' tour. Click here for details
Tour Operators who offer guided tours of Stonehenge
There are numerous operators offering guided tours of Stonehenge and nearbty attractions (some better than others) Here are a list of 'approved' companies and a list of the various tour options they offer. Tours can depart from London, Bath or Salisbury. Click here for full details